A Voice in the Wilderness: Brother Al
Before joining MOCHA, Brother Al already considered himself to be proactive about health. He liked to play tennis and he went to the doctor regularly. Although he'd used drugs when he was younger, he'd been drug-free for 25 years. "I was in good shape," he says, "and I wanted to know how to sustain that."
A friend thought Brother Al might be interested in joining MOCHA.
"It was a great opportunity to learn how to live healthier as an African American man," he says.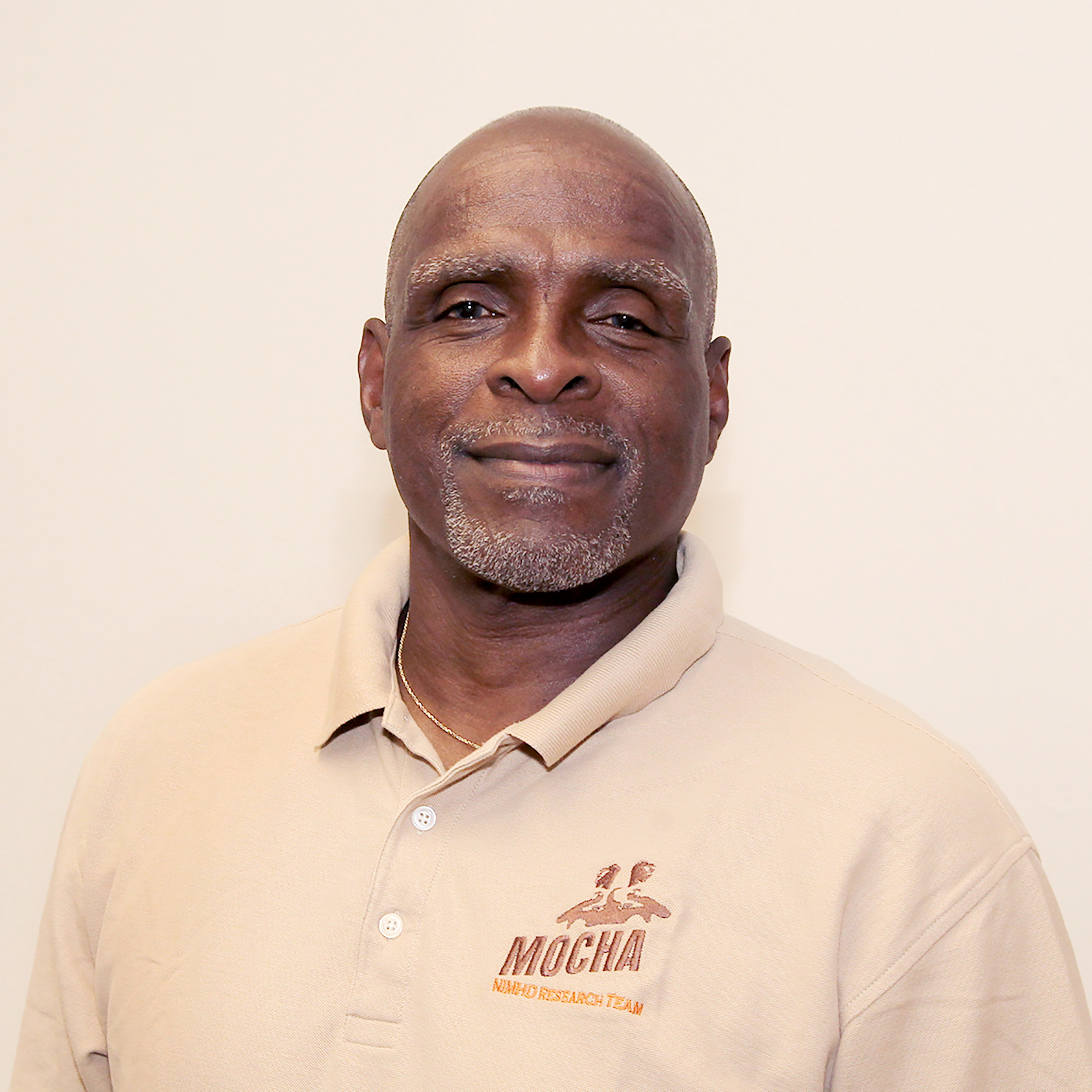 "MOCHA helped me to withstand the storm when it came."
Talking with the doctor
Through group discussions in MOCHA's wellness classes, Brother Al learned what it meant to not only take care of himself but to build a healthy relationship with his doctor.
"In my community, it's hard for a black man to look at a white doctor and really listen to him," he says. "But your relationship with your doctor is so important. It's about having a conversation — not just taking a pill. You need the proper information so you can understand your health."
And MOCHA also taught him what to do if that relationship with the doctor isn't working out. "If your doctor isn't giving you the kind of care that you need, you have the right to look for another doctor," he says.
He remembers a time when he felt that he wasn't respected by his primary care doctor. "He was rude and he talked down to me," he says. With the skills Brother Al had gained from MOCHA, he knew what to do. "We can't just get mad at our doctors and walk away and not deal," he says. So he took action. "I filed a complaint."
He also found a new doctor — and they have a good relationship. "I have very open communication with my doctor now," he says.
Touching other men's lives
Inspired by MOCHA's messages, Brother Al got involved in community outreach as a mentor and health advocate. He worked with a range of organizations — including local churches, the sheriff's department, and a community HIV center.
Through his advocacy activities, Brother Al lobbied for a grocery store in a neighborhood in Springfield that needed more access to healthy food. He also got involved in a program working with men who were formerly incarcerated.
He's proud of the way that MOCHA has grown over the years, and he says MOCHA's members are recognized in the community. "My talent is going out and delivering a message with power and urgency," he says. "We need to be healthy. The MOCHA pledge says, 'My presence depends on my health.'"
Wherever he goes, Brother Al uses his skills to communicate, connect, and touch people's lives — including men who are still abusing drugs. "I'm a voice in the wilderness crying out to make a pathway," he says.
Staying strong through challenges
Brother Al says that MOCHA has equipped him with the knowledge, skills, and support to get through life's difficulties. "MOCHA has helped me have a better relationship with my family," he says.
The skills he learned from MOCHA were particularly helpful during a challenging time when his daughter was hospitalized with a rare brain disease. "She didn't seem like herself," he says. But using the skills he'd learned from MOCHA, he was able to advocate for her. "I tried to make sure doctors didn't just treat her like a crazy African American woman," he says.
Brother Al got through it — and his daughter recovered.
Above all, for Brother Al, MOCHA's message is about staying positive when the negative comes. He tells the men he mentors that change is difficult, but it's within reach. "I tell them, 'trouble don't last always.' MOCHA helped me to withstand the storm when it came," he says.