In It for the Long Haul: Lamont Scott
In 2010, Lamont Scott was recovering from his first surgery for cancer and looking for a way to get back on his feet. His doctor told him about MOCHA.
Scott says that MOCHA seemed like a good opportunity because it included a free membership at the Y, which meant an opportunity to take physical activity classes that could improve his strength and coordination.
"I wanted to get my strength and weight back and find out what I could and couldn't do," he says. It turned out that MOCHA helped him meet these goals — and much more.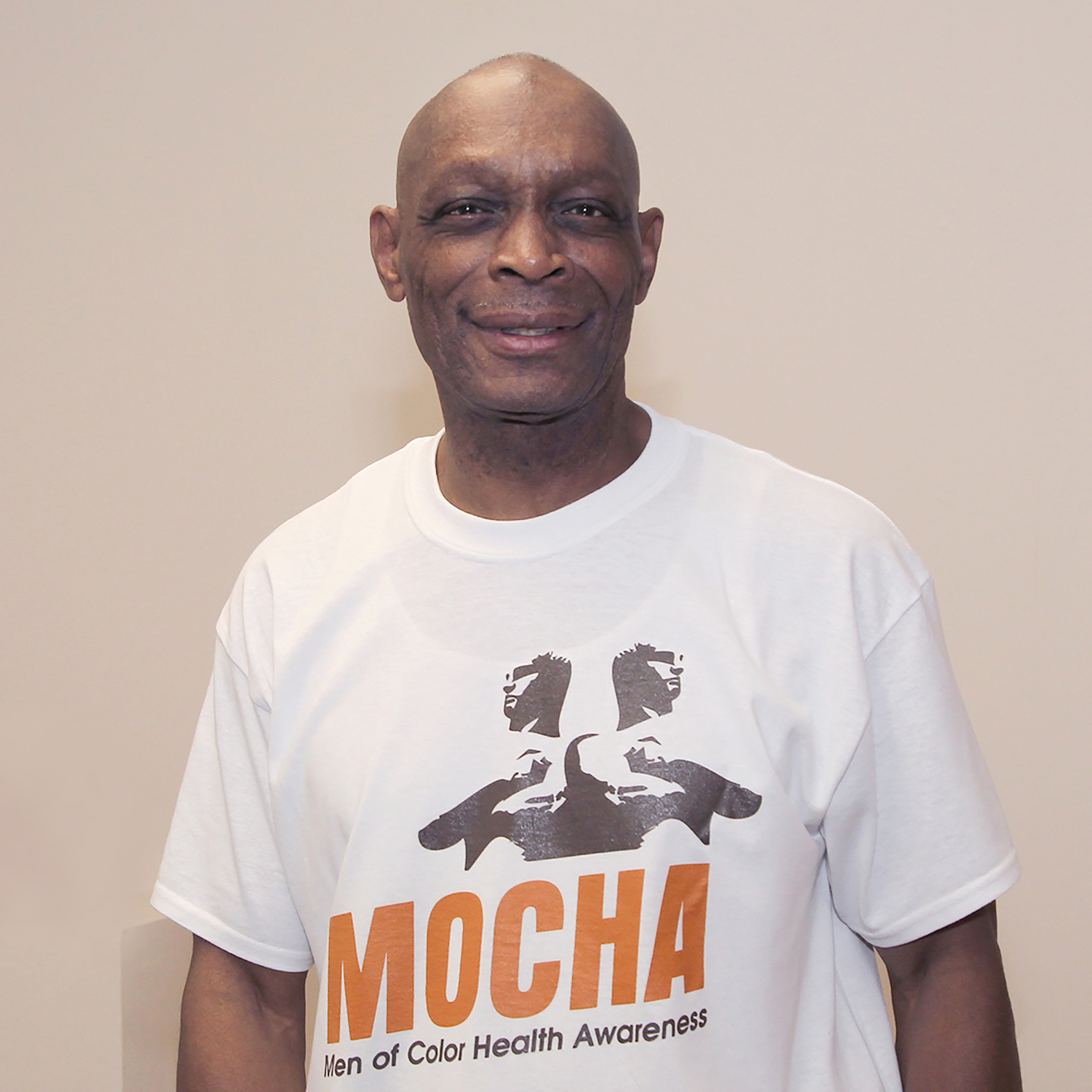 "MOCHA has helped me make so many positive changes. I tell other men they can have the same outcome."
MOCHA's beginnings
Scott got involved with MOCHA in its early days. He actually participated in some of the initial focus groups, where he was impressed by the dedication and turnout. "Almost 60 guys came to the groups every week. Young men, old men. It was overwhelming — in a good way," he says.
As an early member, he helped design MOCHA's logo and brainstorm topics for wellness classes. And with 30 other men, he enrolled in MOCHA's very first 6-week class.
Scott found support and community in the group discussions, and he got to know his fellow MOCHA members well. "We would sit in a big circle and we'd each talk for a minute," he remembers. In this safe space, he and his cohort discussed topics like nutrition, wellness screenings, and mental health.
"We talked about how we could have better discussions with our doctors," Scott says.
True to the MOCHA mission, Scott started feeling better in mind, body, and spirit. The group discussions gave him a sense of relief and better understanding of his attitudes and behaviors. "It helped me grow personally and contribute to my family," he says.
He also says that the classes were a good place to vent. "I looked around the room and felt I wasn't alone." He found comfort in his cohort's conversations about faith and using prayer to find the strength to overcome difficult situations.
Mentoring and outreach
Scott kept participating over the years, and eventually moved into a mentoring role and got involved in outreach. His activities took him to Boston, where he went to trainings about prostate cancer. "Once we learned that men of color had the highest mortality rates, we added prostate cancer awareness activities to the program."
Scott also hit the streets in Springfield to advocate for MOCHA, handing out brochures about classes and marching in parades. "I've seen so many men that have been through challenges, whether it was health, substance abuse, peer pressure, homelessness. Men from all avenues came to MOCHA," he says.
Scott is proud of the visibility that MOCHA has developed. "When people see you representing MOCHA," he says, "people want to be a part of it."
Sticking with it
Today, Scott is still active with MOCHA. The program helps him stay focused as he continues to face health challenges. And it keeps him engaged with the people in his community.
Ultimately for Scott, it's as much about helping other men be healthy as it is about his own health. "I just want to show them how to take charge of their lives and be around for their families — how to take care of themselves," he says.
"MOCHA has helped me make so many positive changes," Scott says. "I tell other men they can have the same outcome."